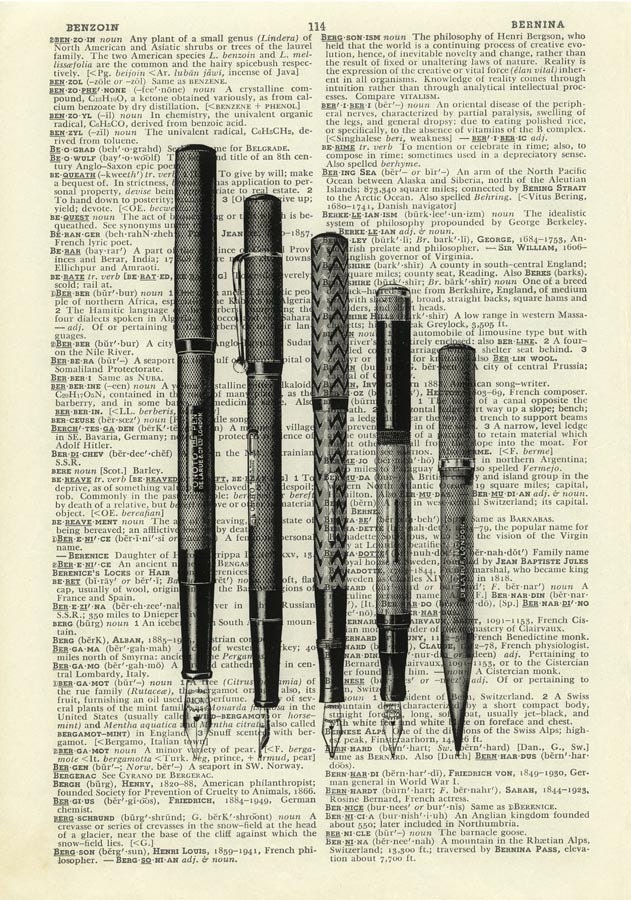 Fauxkiss offers this great pen print on dictionary page.
Article Writing: Is it a waste of time, or does it help? You decide with these real facts and stats, this is a real life case study!
If you are extremely dedicated to growing your blog, shop, or product there is an alternative way to increase traffic to your sites. It's something I use here and there, it's not a huge source of traffic but it does help. It does require some work but over time the benefits may pay off.   Article writing for (mostly unpaid) sites is what I'm talking about. Not necessarily guest blogging, that's something different. I am specifically referring to you writing an article about something for the sole purpose of linking your products, sites, or shops. You don't have to be a world famous writer to do this. The key is to write about something you know about and love. The reason being if you are an expert on the topic at hand your work will be more credible.
Your mission is to find free sites that allow you either allow links in your signature (usually appear in bottom of the article) or links to your products in the article yourself.  There are plenty of sites like this and they range in ease of use and exposure. Here are two sites on the spectrum although hundreds exist. I have chosen two and will discuss their benefits and share my stats with you. Now remember, these stats can be much higher or much lower based on the topics you choose to write about. Also remember your stats will compound over time because you are constantly adding new articles…
The Squidoo Charity Badge, donate your profits to charity.
Squidoo
This is my all time favorite for writing articles but is a bit more time consuming and a bit harder for the beginner. This is simply because it's in a module building format. You choose the modules you want to build your "lens" ie: article page. Not only will your Sqidoo profile contain links to your shops or sites, but you can drop links within the Squidoo articles. You can also add your Etsy shop, Ebay store, Amazon products, and links to your sites.  Your articles have to be credible or they won't get views. Lack of views mean your article will not being featured or shown on the site.
Benefits: Squidoo allows you to add money making items to your lens too.  Your profile has links, and you can link your products, services, or sites within your articles. You can also choose to donate some of these profits to charity. In my opinion, it's one of the best free traffic generators.  You can also easily update your articles. In an nutshell, you get free publicity, get to write about what you love, build backlinks, and may get paid if you use money building modules!
Real Life Stats: I wrote ten total lenses mostly on Etsy, antiques, and crafts. See an example of what one looks like. I get on average 22-25 visits to my Etsy shop each month directly thanks to this. I get on average 25-40 visits to my sites or blogs thanks to this. I have made under $20 in 11 months, but that's because I do not include a lot of money making modules, and when I do, most are donated to charity.
Ezine Articles
This by far is easier to use and takes less time. It's easy to sign up and build a profile. You then pick some suggested titles and write on average of a 400 word article about a specific topic. Somewhat  generic but informative. There are standards, and they do review your articles usually within 72 hours. You are able to have a signature in the bottom of your article where you can normally put two "self serving" links. Here is an example of how an article looks, note the links on the bottom. These links can be to your Etsy shop, website, or blog.
Benefits: In addition to the ease of use,  you have a profile page where you can put links galore! I currently have over 10 links. It allows me to link five personal and professional websites! This is where you would put your business blogs, shops, etc. Then I have two more links under social networking! See the photo below….Another key here is that people may use your free articles on their sites, but they must copy the entire article which includes links to your bio and your personal signature links that you have put in the article. So you never know if your expert article may end up on another famous website!
You get lots of free links on your "Author Profile Page".
Real Life Stats:  I have written 23 articles, which have received a total of 2,763 views. There have been 100 clicks to my profile page (remember, this is where my seven links are!) and 108 clicks to my URL's that I've listed in my articles.  My click through rate is 3.9% and every now and again I toss a new article in the mix.  I should add this is only over 11 months, I tried to write on average two per month. So it's safe to say we can assume there have been on average 10 views per month to my Etsy shops or sites on this theory.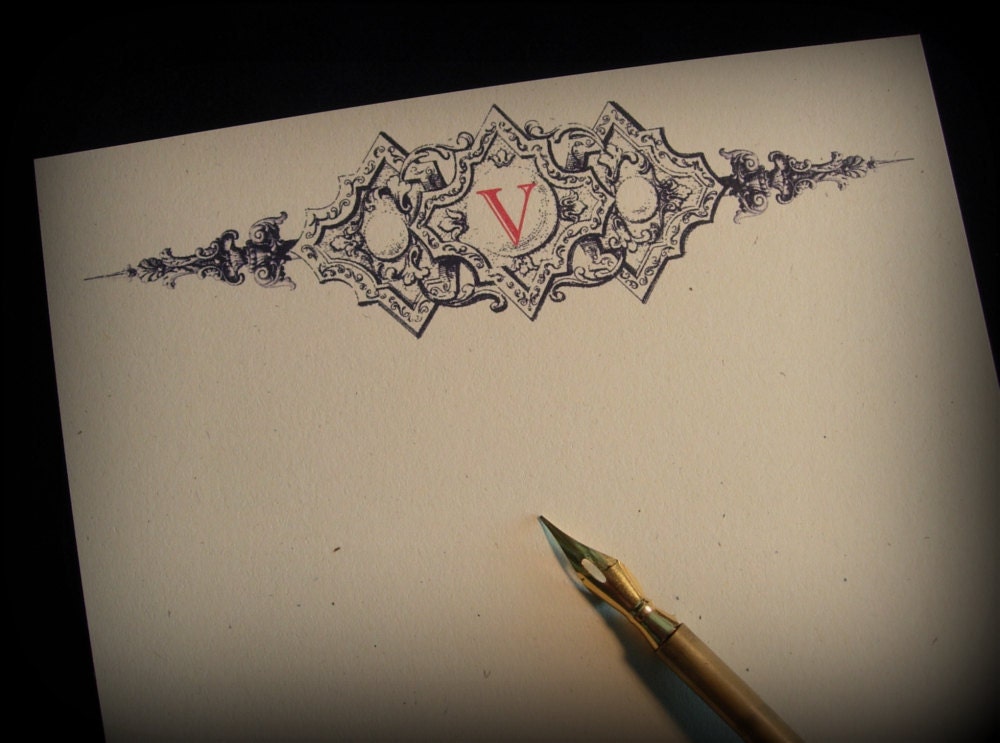 the1900letter writing paper set may get you in the mood for writing!
Look at this formula.
Mine, Based on Real Life Stats On the Above Two Sites: 
10 Articles on Squidoo plus 23 Articles on Ezine = 33 articles in an 11 month span
These articles generate approximately 35 visits to my Etsy shops each month, and 40 visits to my other links.   This is on average  420 new visits to my Etsy each year and 480 to my blogs. I hope when they read my blogs they further visit my shop, so who knows what traffic I'm generating really?
Yours, A Plan to One Year to Success!
If you write one article a week for a free site for the next year, whether it be one of the above ones or not you could possibly generate more traffic than I, based on your niche topic. Let's just use the same figures to be safe, but add in the fact you will be more dedicated.
Write one article per week.
You will then have 52 articles somewhere in cyberspace at the end of a year.
All would have links to your sites.
Most would have additional links on your profile page.
If you used the averages on my real life stats, yours could drive 40-65 new visitors to your Etsy shop, and if you link your blogs or sites, 65-80 each month.
In one year that's 480-780   new visitors to your Etsy shop, and 780-960 new visits to your blog or site.
Being that these articles are staggered out over a year, in year two account for a 25% growth rate on these numbers.
The numbers compound over time, because remember, you are building and adding more articles all the time.
So, is 20 minutes a week worth it's potential?