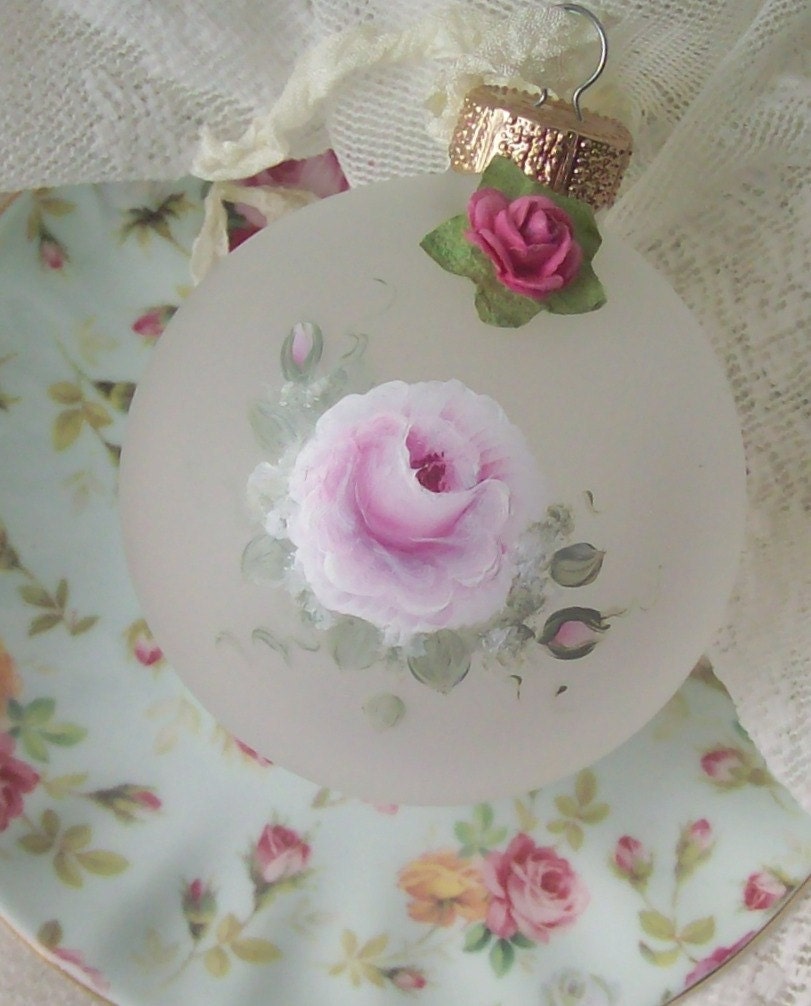 Seaside Rose Creations uses her art skills to embellish and create a shop theme.
Meet Roselle of Etsy shop  Seaside Rose Creations and how she found her niche!  Her shop transformed into perfection when she mixed her painting skills with shabby decor and collectibles. She often embellishes objects and reworks vintage creations to appeal to the overall theme of her shop.  Her shop now "flows" with creativity!
Your shop has certainly evolved, can you tell us about how you achieved your shop theme?
My shop is now shabby and chic, hand painted and vintage.  It was originally just my hand painted creations but I've since added vintage collectibles and home decor. I like to find thrift or vintage forgotten pieces and give them makeovers to fit in with cottage, shabby chic, French country or coastal decor.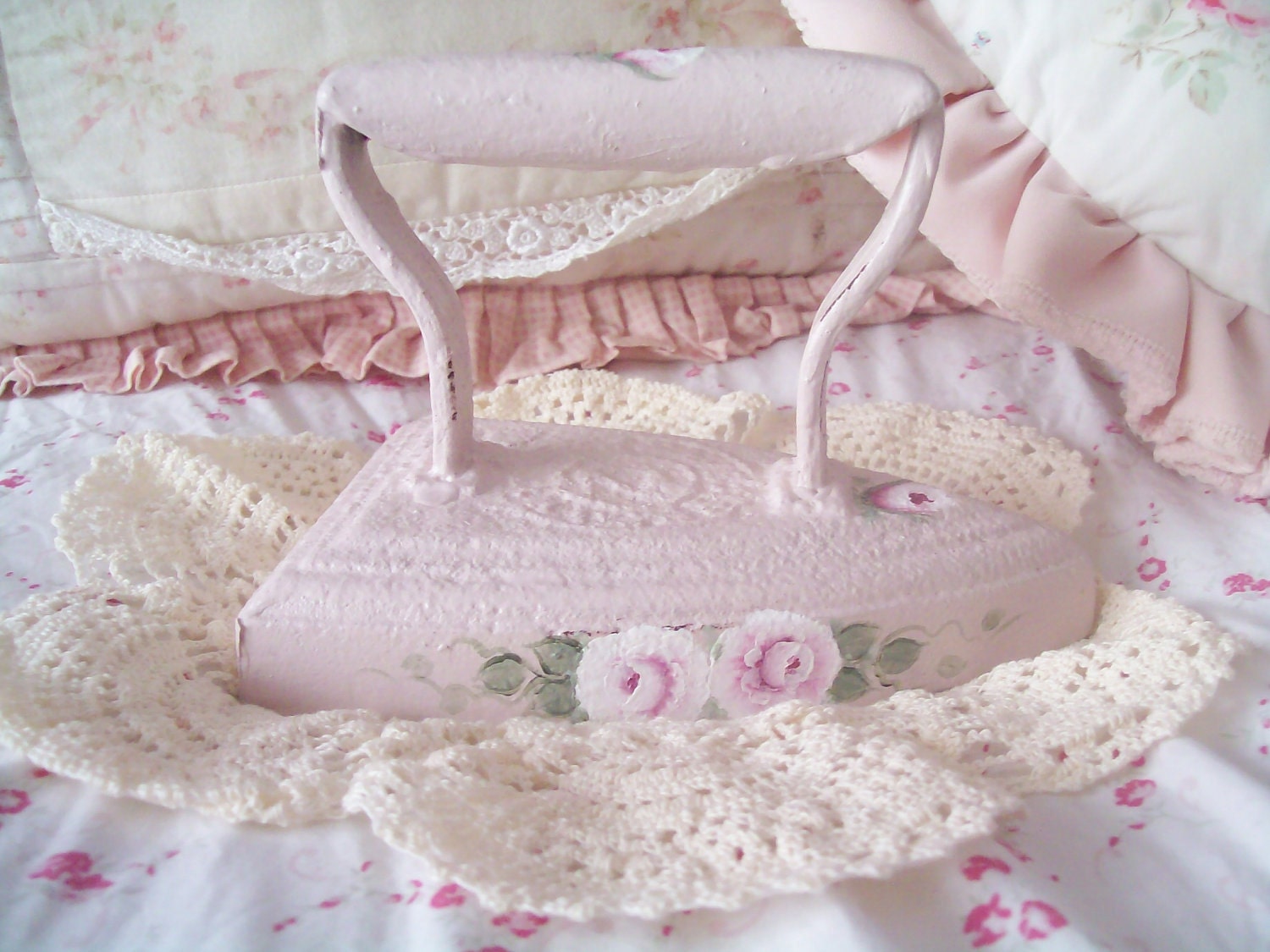 It took awhile to "iron out" her shop theme, but Roselle is right on target.
What type of vintage items do you prefer for this shop theme? 
For my vintage items for sale, you will mostly find Depression glass (pink, jadeite and milk glass) and vintage home decor and collectibles. 
What is the best part of selling on Etsy? 
The best part of selling on Etsy is the community and the whole way the site is set up. The "look" and feel of it, if you will. It appeals to the artist in me. I have also "met" some really wonderful, kind people who have purchased from me. I've even gotten convos from people who don't buy a thing but just want to comment on my shop. Those convos make my day. 
What is the hardest part of selling on Etsy? 
The hardest part of selling is keeping up with the latest trends, the changes and the small business networking. For me personally, the worst part is the "business" aspect of it. I would much rather be hunting down vintage goodies in thrift stores or painting than being on a lap top but it comes with the territory.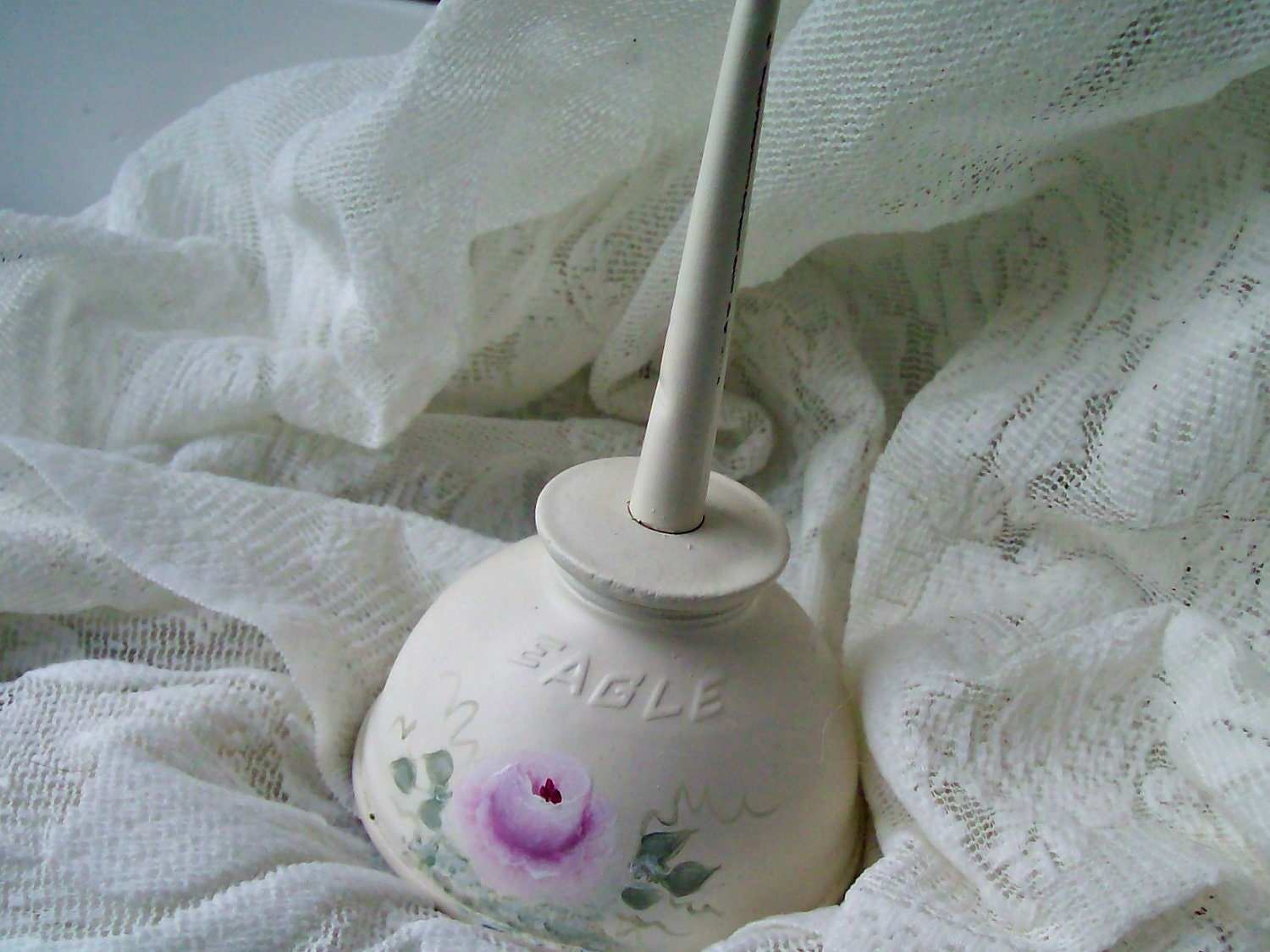 This old oil can now doubles as a shabby and lovely photo holder!
Any advice you can give to other Etsy sellers that you personally find helpful? 
What has helped me as a seller is joining some teams that interest me. I am on a fabulous vintage seller team (Vesties) and a few treasury making teams. I get to "meet" fantastic, knowledgeable and helpful new friends and feel as if I'm not in this alone. Great advice out there, all you have to do is ask! 
What do you do to social network your Etsy shop? 
As far as social networking goes, I have a Facebook page for my shop, I create treasuries and Stumble them and I add my shop items and my favorites to Pinterest.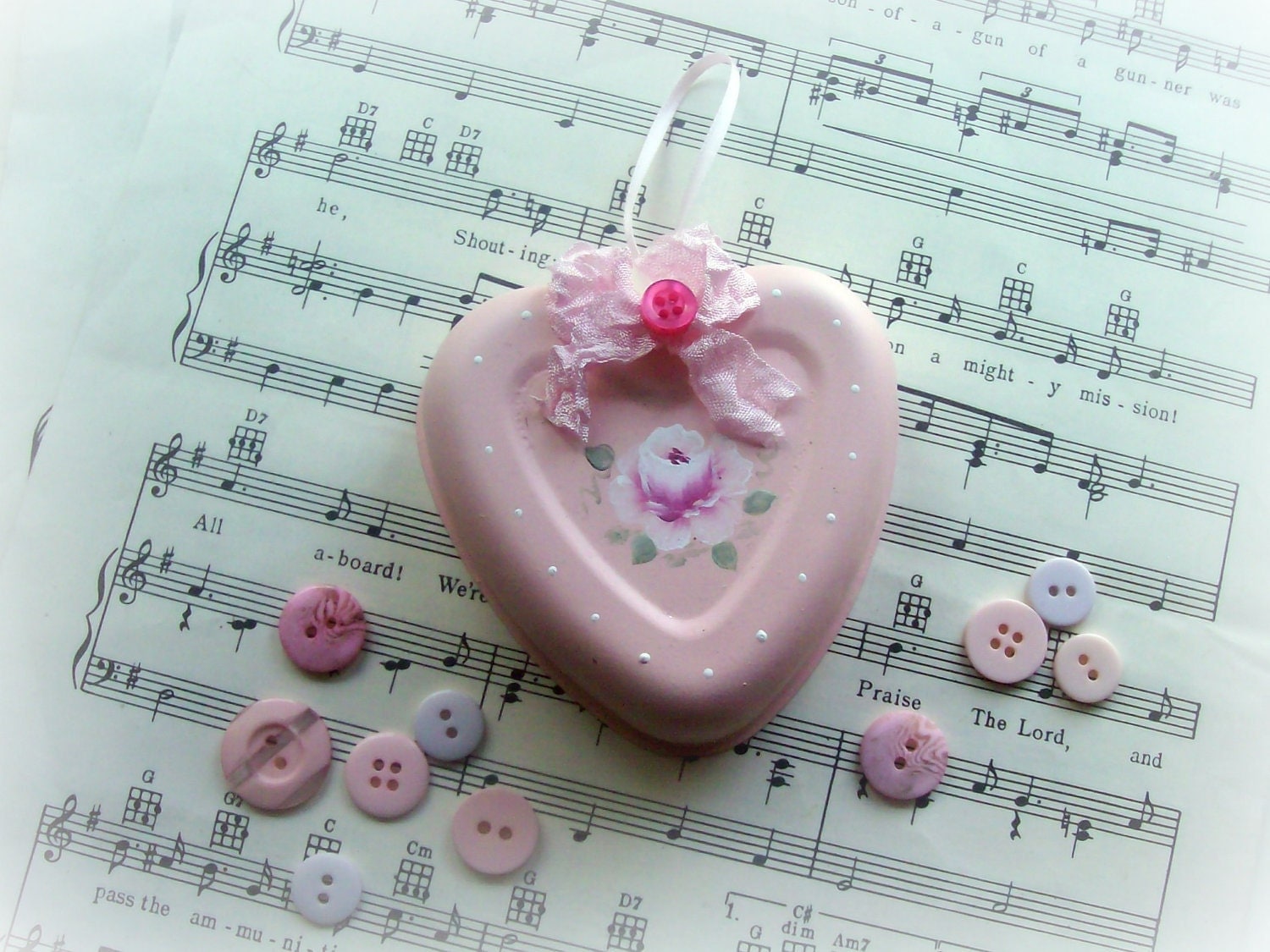 This small tart tin is now a lovely handmade work of art!
I really love your photos. Can you tell us more? 
My photos are the bane of my existence. LOL!
It's been trial and error. I just try to find really good natural light, make sure I use the close up setting and click away with a basic digital camera. I edit and crop using Picnik. 
Connect with Roselle on Etsy.   (Remember, convos make her day.)