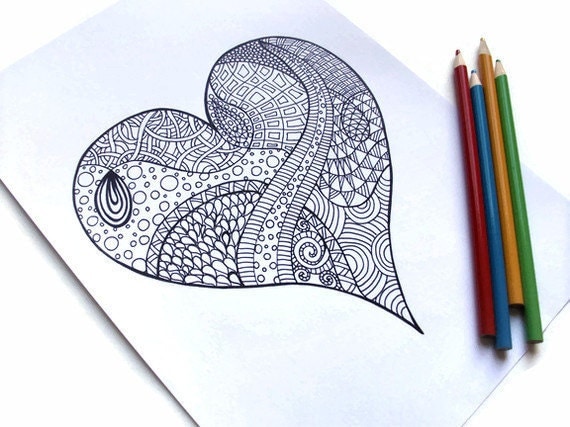 From JoArtyJo on Etsy: Zentangle Coloring Pages
Joanne Waring of JoArtyJo on Etsy is an artist from the United Kingdom.  Her shop includes color-your-own pages, original artwork and bookmarks!  She's also a member of the Handmadeology Etsy Team. She fought long and hard to get to 100 sales. She's now seeing business pickup, and feeling more confident about her shop and her products.  Hear her Etsy story here.
How did you hear about Etsy?
"I stumbled across Etsy while searching the web for somewhere to sell my drawings. I am now very lucky to be a stay at home money to my one year old boy! I wanted to have a hobby/small business to keep me doing something for myself since I don't go out to work. I quickly fell in love with everything Etsy- the community feel, the fact I have my own little shop- I just LOVE it! I love creating my art, and I also love listing things in my shop and seeing my little business grow."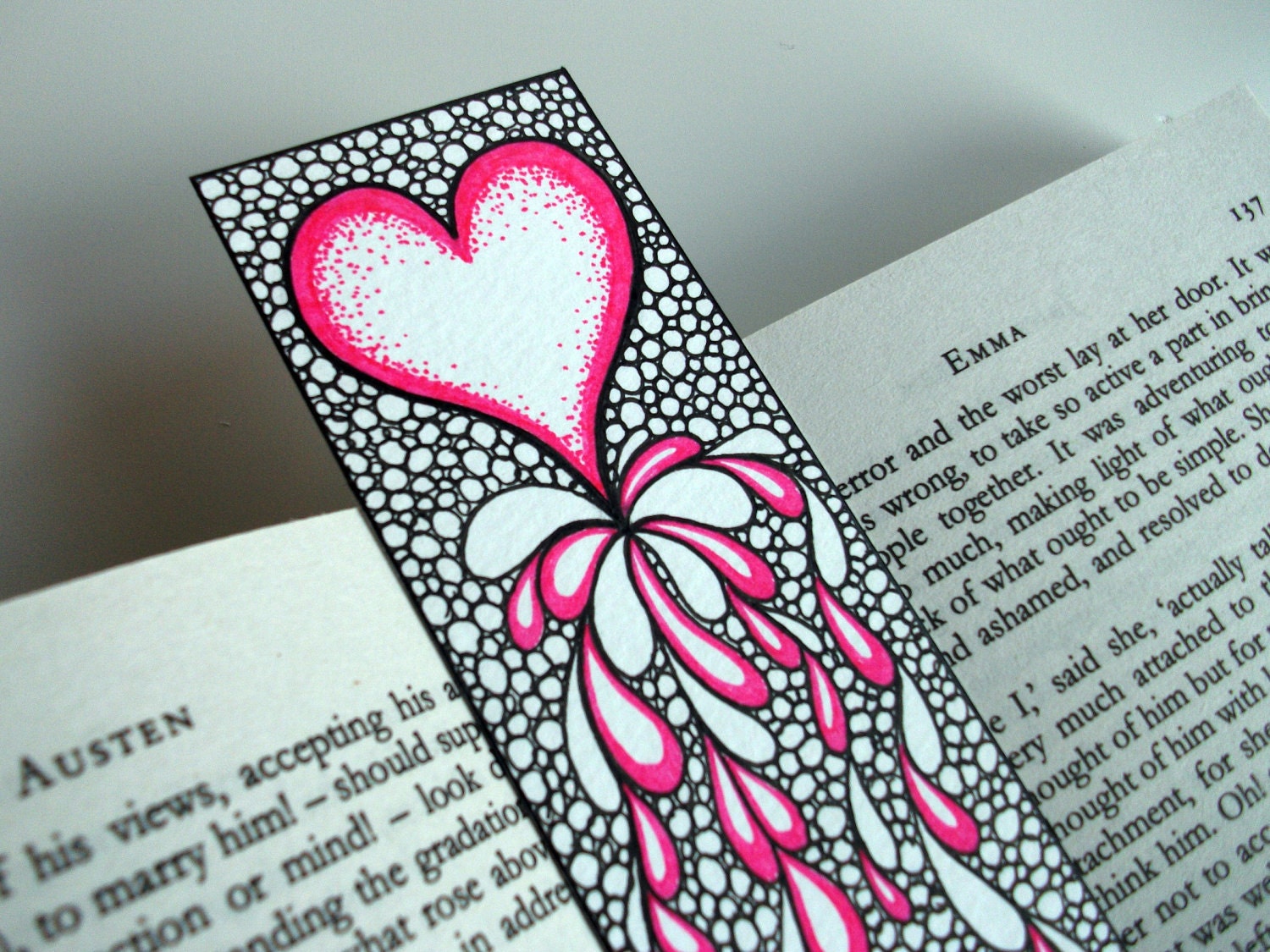 Original bookmark from JoArtyJo.
How much do you social network?
 I use facebook and twitter to try and tell the world about my shop. I also use them both in a social way. This helps, as otherwise it would become very dull. For example, on twitter I follow lots of other stay at home mommies, so we chat about all sorts of things we have in common (rarely Etsy related, more about nappies and daily chaos!) I also follow lots of other Etsians and we help promote each other which is lovely.
Zentangle Art Print, JoArtyJo.
Are there any tips you have learned while social networking?
I think the key is to show you are a real person, show your personality and talk about day to day life. I know I for one quickly unfollow people who only tweet about their shop as this is so boring! Occasionally I will tweet a link to a new listing, but I keep this to an absolute minimum.
What advice do you have for others, based on the tricks you've learned?
My advice for others is to read LOTS, the forums, teams, etsy handbook etc are all full of useful information and tips. Also,  keep on creating and listing! The more items you have the better! When I started I promised myself not to give up or get discouraged before reaching 100 items. I kept going for weeks without my shop being noticed, but I didn't get stressed because I had my goal. When I got to around 70 items, sales started getting much more regular and the hard work started paying off. So set yourself a target and stay focused!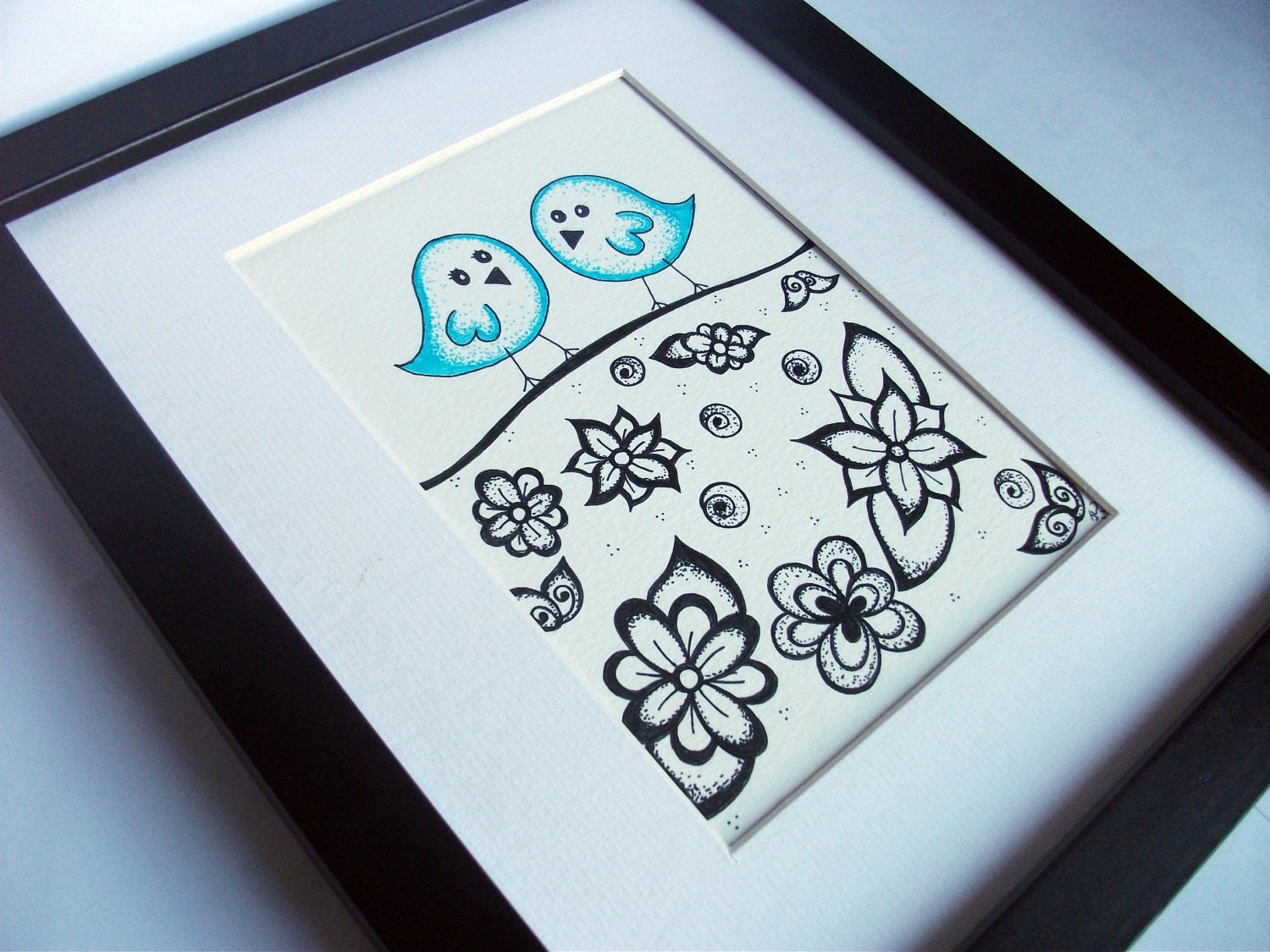 Original Art by Joanne Waring.
Connect with Jo: