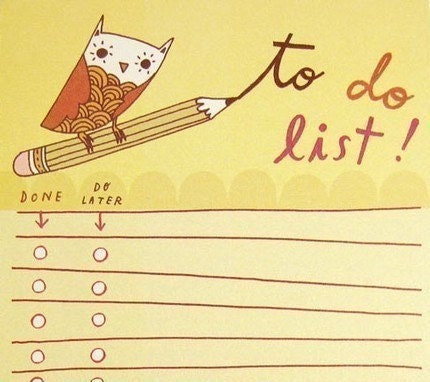 BoyGirlParty on Etsy offers these cute do to lists…
Dilemma:
You have started making your craft, art, or hobby a real business, and it's not going as well as expected. You've jumped head first in, invested your time and money, and expected big results.  Instead, you are faced with so-so results, and are getting frustrated.  What do you do?
Answer:
Step back and rethink your steps. Something below is missing and needs to be tweaked or perfected. Don't give up, because your creations are awesome–you believed in yourself enough in the beginning so perhaps you must work harder to achieve the end game.  Roll the sleeves up and use the checklist below.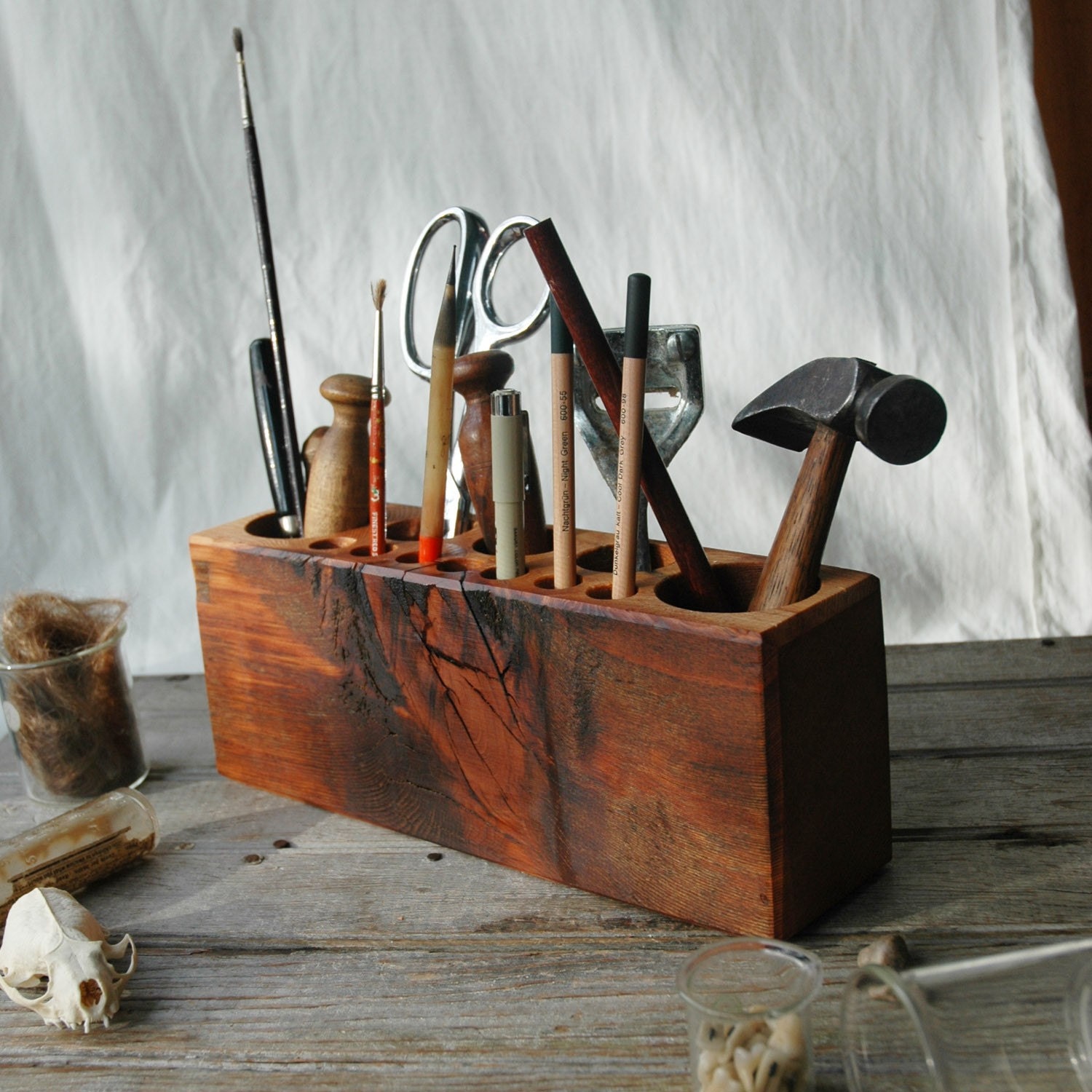 Get out the tools!  Desk Caddy at PegandAwl on Etsy
10 Step Checklist to Better Results:
1.  Check your product photos and see how they compare.  Are they up to par? Do you need better lighting or maybe close up photos?  If so, go here and read this great article on Photography Tips for help.
2. What about your product exposure, are you "listing" it right? Are you using the best keywords and titles for your product to get it noticed?  Remember the first few words are key on your title!  If you sell on Etsy, read this!
3.  Check your pricing, is it too high, or too low?  Remember shipping costs are also a factor. Sometimes you can up your item price a buck or two, and lower the shipping accordingly. People may be more apt to buy an item with lower shipping rates but in essence you are selling at the same price! Are you offering your product overseas and could you be? Much jewelry or lightweight items like bibs, scarves, gloves, can ship overseas for first class mail rate.
4. Know your competition.  Are any of the people offering products like yours excelling at their business and if so, what are they doing that works? Perhaps you will discover they are using a keyword you aren't, or belong to a certain online group that may help you, too.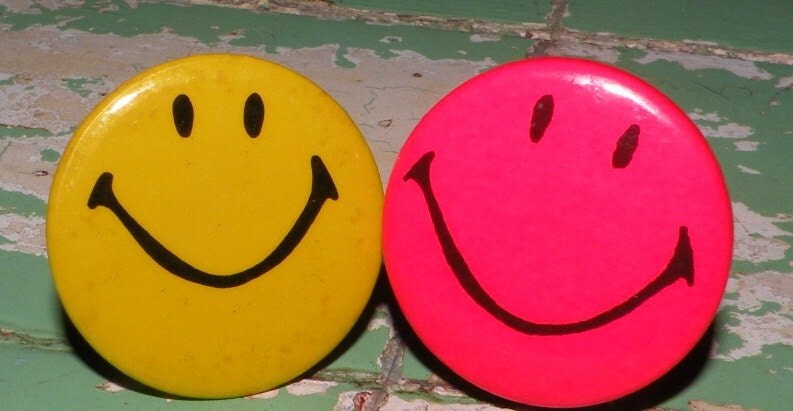 Smile! This checklist will get your shop going! Pins at RetroChalet on Etsy
5. Find your niche market and advertise accordingly.  Create a need for your item and market to the people who will use your item. For instance, if you sell baby bibs, join some Mommy-Blogs and consider advertising there. Is your item wedding related? Advertise on bridal websites.  Advertising may not always be paid, you may want to host a giveaway on these sites, or secretly create some hub-bub about your product in the forums. Be tactful and non-spammy.
6. Use social networking to promote your items. If you don't blog, Twitter, Facebook, or Pinterest, perhaps you should.  If this all seems too overwhelming, work in baby steps and commit to one of them per month! You can do it!
7.  Reach out to your peers and family for help. Ask people for critiques of your shop or for advice. Ask your friends and family to mention your shop or online store on their Facebook or social networking. Take advice and suggestions.  If you sell on Etsy reach out to a team. Ask for help and suggestions. You would be surprised how much this helps!
8.  Host a giveaway.  Host a giveaway on your own blog or website, but stipulate that in order to enter they must follow you on Facebook, Twitter, or tell you which item they really like in your shop! See how this giveaway obtained over 230+ entries in just a few days…and apply these principles to your own.  It should also be known that the owner of that giveaway advertised on many "free linky" giveaway lists and giveaway blogs.   Get your giveaway out there!
9.  Streamline your products and tailor your shop or store to those products which will make you money. If you are figuring our your product costs and notice one product is costing double time to make and triple the cost, don't stock up crazy in the beginning on this product.  For instance, if your necklaces take you two times as long to make and cost three times as much, try stocking up on more economical items like your handmade earrings which you can sell for less and make rather quickly.  Soon you may notice opting to sell more lower priced items in the beginning may afford you the opportunity to sell more product up front and get the ball rolling. Once you have the visitors into your shop you can then offer medium to higher priced products in conjunction with the initial lower price products. Get them in, and keep them coming back.
10.  Dedicate yourself.  If you have decided to make your craft or hobby a
business, you must dedicate yourself to this new job!  Set apart a real
work-week  in your life. Turn off the TV and ignore the phone, it's
work time. Don't take a break to shop, you are supposed to be selling….(I know, I know, it's hard to stay focused sometimes!) Conquer the tasks you need to do. You should balance
marketing with creating new products and shipping out orders.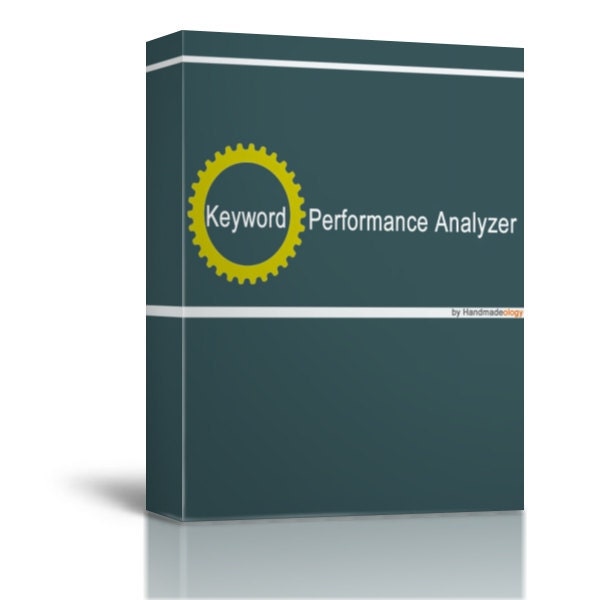 Keyword Performance Analyzer and more tools available in HandmadeologyBiz shop on Etsy.
The most important thing to remember is not everyone tried and succeeded the first time, or the second, or the tenth! It is those who kept trying, and tried everything before giving up, who have been successful.  It is a lot of hard work, but won't it be worth it to do what you love to do?