One of the Acrylics in his collection, $40, Etsy,
I recently stepped into the very creative shop of Ryan O'Neill who has ROStudios on Etsy.  It isn't every day an artist gets to collaborate on a project for U2.   Ryan was born in Montreal and now resides in Ottawa, Canada. He's  a recent graduate from the Jewelry School of Design as well as from the Gemological Institute of America. Inside his shop, you will find original watercolor paintings, some acrylics,  and mixed media art and jewelry.
Painted pendant wood disc, 2″x2″ comes with a sterling chain, $15!
Ryan's jewelry is gorgeous, most miniature paintings on wood discs, or dog tags painted and embellished with oddities. Some pendants are actually tiny mixed media collages. Ranging around $15 each, some come with a sterling chain making them quite the deal. There's nothing nicer than knowing the pendant around your neck is a one of a kind unique piece.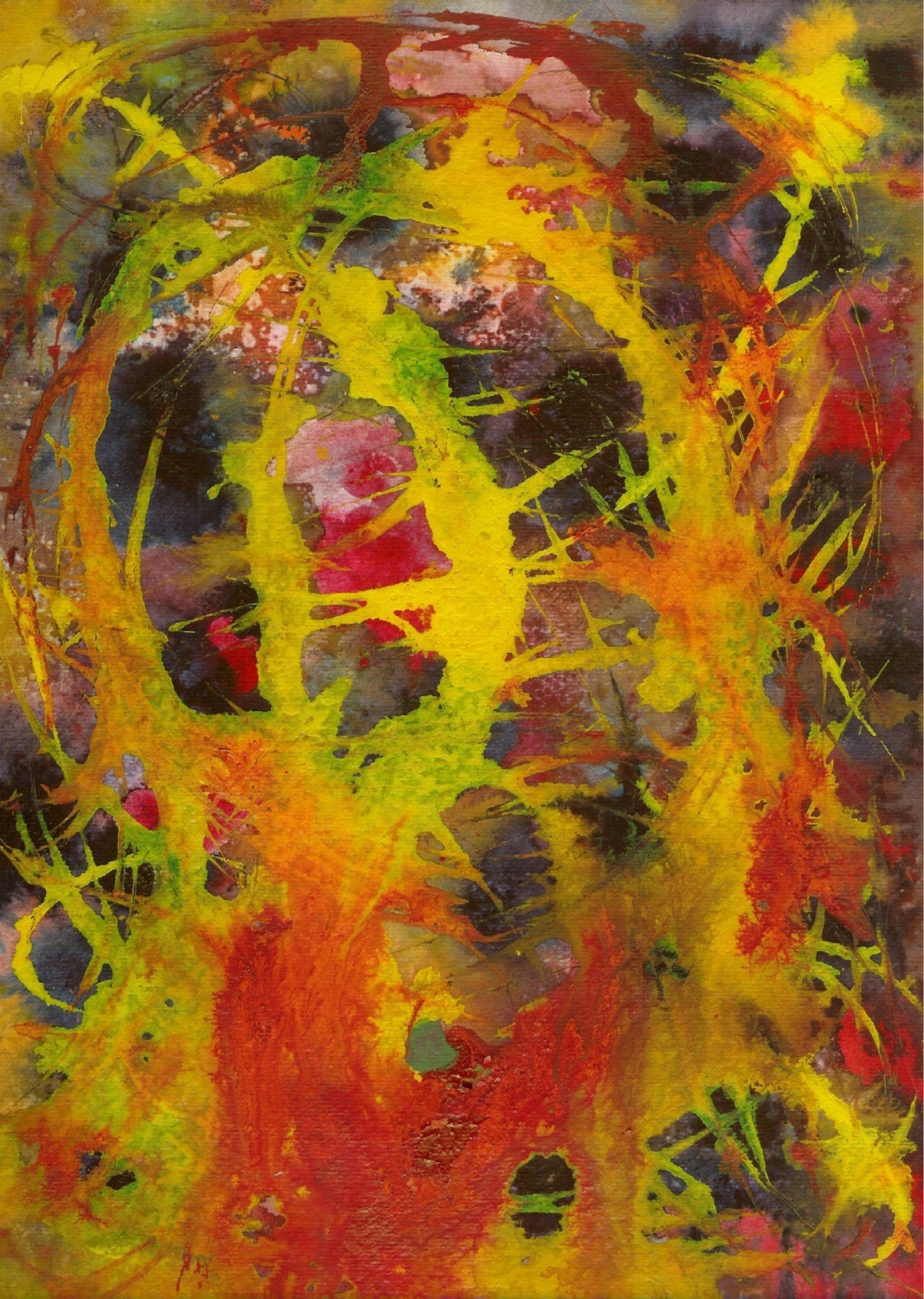 A watercolor work, $40, and comes in a gold mat!
Paintings range around $40, and most are matted and or mounted in eco-friendly bamboo and reclaimed frames. So it wasn't suprising that one of his paintings recently won a U2 talent contest.   Shaughn McGrath
(U2′s designer)  and photographer, Anton Corbijn selected 15 submissions of artwork through Talenthouse, which will be collaged onto U2′s website in the near future as a celebration of the 20th
Anniversary of Achtung Baby.  Ryan's "Abstract World in Graphic Noir " won!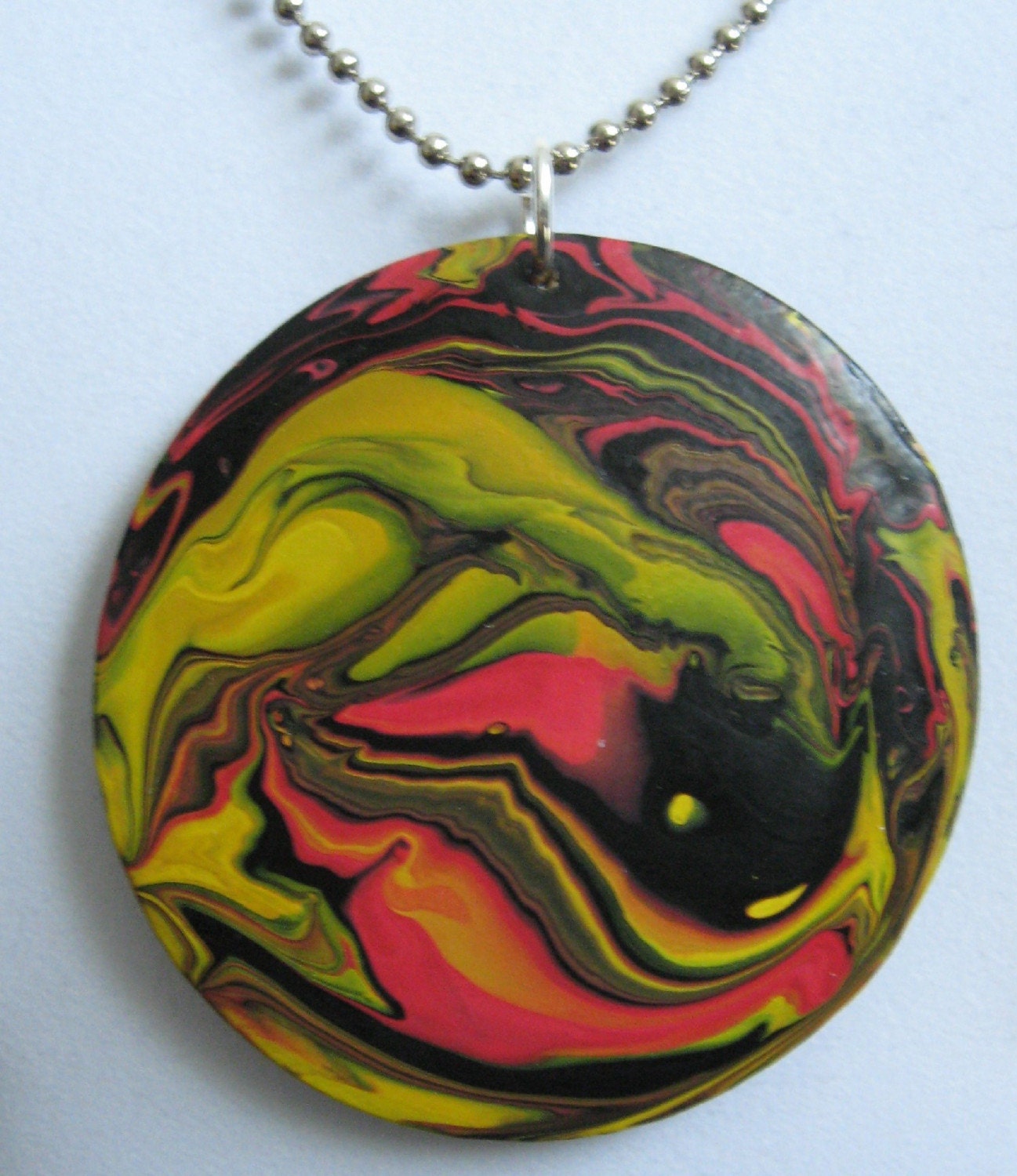 This is my favorite, painting on disc, $15, gorgeous.
For now Ryan is busy creating and working on a series of larger pieces.  He would love for you to stop by, and say hello in his Etsy shop.  He's been a bit busy making new pieces but has recently launched a facebook page.
Ryan has taken his love for art a step further, his paintings have also been transformed into super cool smartphone covers and mousepads in his zazzle shop!  Ryan is proof if you create, and love what you do, big things can and will happen.