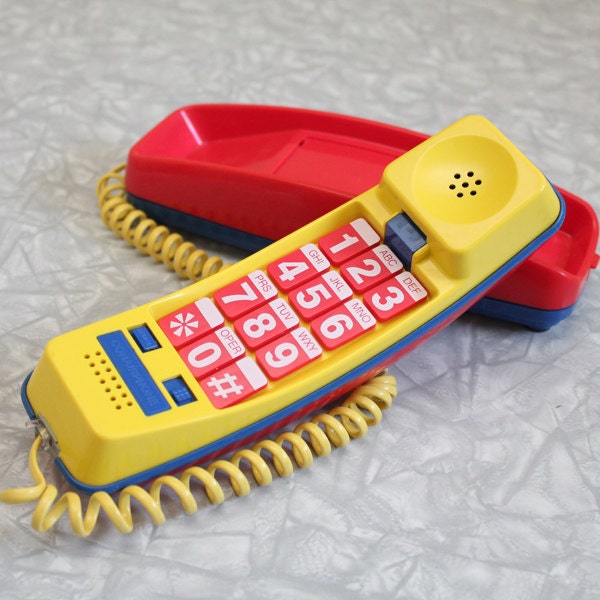 Social Networking Used to Be Easy…phone by Jessiretro
I interviewed one of my favorite Etsy shops a few months back and was in total shock when Mary told me she did very little (if any) social networking. With almost 2800 sales (not including a second shop that was open before) since opening in 2008, it only then occurred to me that some people, like her, are faring well without the social networking bug.  She spends time in her shop and on her photos, making sure they are the best they can be.
So the question I pondered was, can you obtain the same results if you were to spend an hour a day social networking, as spending the same hour per day in your Etsy shop?
I truly believe that if you have built up a clientele and your shop is making sales, that you could spend more time in your shop and fare better. Coming up with new products and keeping your shop fresh will only benefit you.  If you were to spend an hour on Etsy per day, this may include listing a few new items per day, relisting a few expired, changing some tags or titles, and/or popping in the forums to see what's new.
Some people just do not have the time to do all the social networking, and it has has occurred to me that social networking may scare some people.  Are you one of the Etsians who just want to make crafts or sell vintage or handmade items and NOT have to worry about all this blogging, Tweeting, and Facebooking?
Perhaps for some of you it's just a challenge to get the camera working properly and photos uploaded to Etsy, and believe me I feel your pain (two years later I still don't know what all the buttons on my Nikon are for…)  I'm here to let you in on a little secret.  Back in December 2009 I did not know what a blog was. I was working on my fantasy novel, and most of my freelance was written in Word and sent in Emails. Blogging, Tweeting and using Facebook was a whole new concept, and something I did not do.  I was wondering what people were talking about when they were "Tweeting" and I thought it may be a fad that may pass. Boy, was I wrong.
The good part about this story is the happy ending two years later. I have come such a long way. I  now write for many blogs, and run
several of my own
. I have learned to 
design graphics for bloggers
because so many people asked me where I got the ones I made for myself.  I am very comfortable using the social networking methods, but this took me two years of heavy learning. I found that over time it becomes easier every day. I have seen proof positive via analytics that use of my my blogs drives traffic to my
Etsy shops
. I use short cut applications to help me post
my blog posts
to
Facebook
and
Twitter
. My hour per day is cut down to only about 30 minutes a day.
It is important to remember that Rome was not built in a day nor will your social networking empire. I still don't use the Twitter as much as I should.
So how does one get from Ancient Rome to here?  I truly think if you set your mind to learn something new you can do it. It has to be in steps, try to master one thing before you go off to another. There are many easy-to-follow free tutorials and informational articles here on Handmadeology for
Blogging
,
Twitter
, or using your
Facebook
. There are also other tutorials and publications available in the
HandmadeologyBiz store
  to help you. The bottom line, is if you put your mind to it you can do it.  When I look at the talents of the crafters and handmade community on Etsy I am in awe of their skills. They can sew like designers, decorate like
Martha
, make soaps like the Bath and Body store, and make gorgeous jewelry like I've never seen before.  I have total faith they can also learn to Blog, Tweet and Facebook among other things.My advice for them is the same advice they'd give me if I asked them how to learn to sew, decorate a party,  make handmade soaps or a beaded necklace. I am sure my fellow Etsians would be encouraging and would tell me to start somewhere.Practice makes perfect. For instance, if you start blogging today, you will look back on your first blog post a year later and see how far you have come.  Same with making your first pair of earrings, knitting your first set of booties or decorating your first baby shower.
I do want to stress the fact that this social networking will be the wave of the future in the success of your Etsy shop. If you notice, Etsy has added the "twitter" and "facebook" share buttons for a reason.With so many different items for sale items it is easy for the Etsy seller to become lost in the millions of listings.  Those who choose to promote their shops in some way shape, or form will only reap the rewards in doing so.  Why not start today?