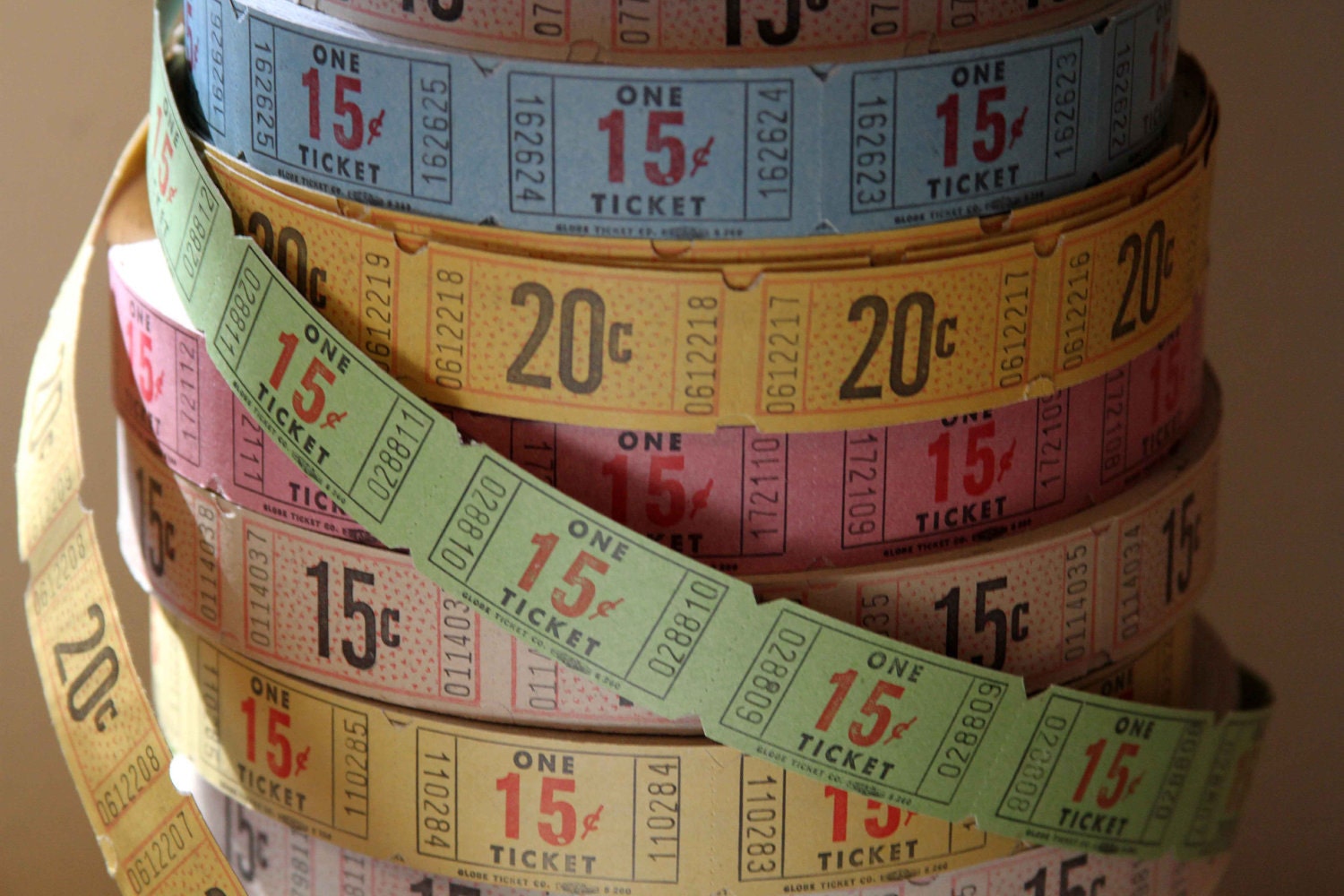 Blogs can be the ticket for increasing exposure. Vintage tickets at Chrystelle.
If you want to get your shop or product noticed, I think you should consider that in the beginning, any publicity is good publicity. I'm here to tell you not to underestimate the power of your peers. Getting featured on a blog is a free service often overlooked. Let's talk about small time or starter blogs. Many new bloggers (or even seasoned bloggers for that matter) are looking for key content for their blogs.
Some will ask you to follow, in exchange for a feature, advertisement, or article.  It is advertised again and again in the Etsy Forums, if you don't believe me, just search for "free blog features" or "need content for my blog" and you will see ongoing threads about it. This search reveals 22 pages of willing bloggers just waiting to feature your shop for free! There's even a few posted in the Handmadeology Etsy Team forum right now!
Hint: Look for the "Submissions Tab" on your favorite blog. Sometimes you can send tips!
So why aren't you taking advantage of this? You may have to write a short feature on your product or shop, but who better to do this than you? Now some of you may gawk at or are worried that a new blogger may not have any views, or visitors. Can this really ruin your reputation? I believe it's a good sign in the sense that this blogger is looking for good content to work on their blog, and in turn get their blog noticed. Remember even key blogs or sites had to start out with zero readers and no posts too….
Benefits of free blog features include:
*Links to your items, shops, and products. These links may increase in importance over time. If the blog is widely read the blog may increase in page rank and readership. In turn, the page your feature is on, may get more rank. More page rank means the links will gain credibility, helping placement of the links to your products. In a nutshell, more placement means more visitors to read your feature or visit your shop or product.
*If the blog takes off and gets 'big' you have bragging rights! You can say, "Thanks to THIS BLOG for featuring me in June 2010!"
*The ability to write the best information about your product or service comes from you. Many times you will be asked to do an interview or write a synapses on your site or product. So this is a great opportunity to say what you want about your product!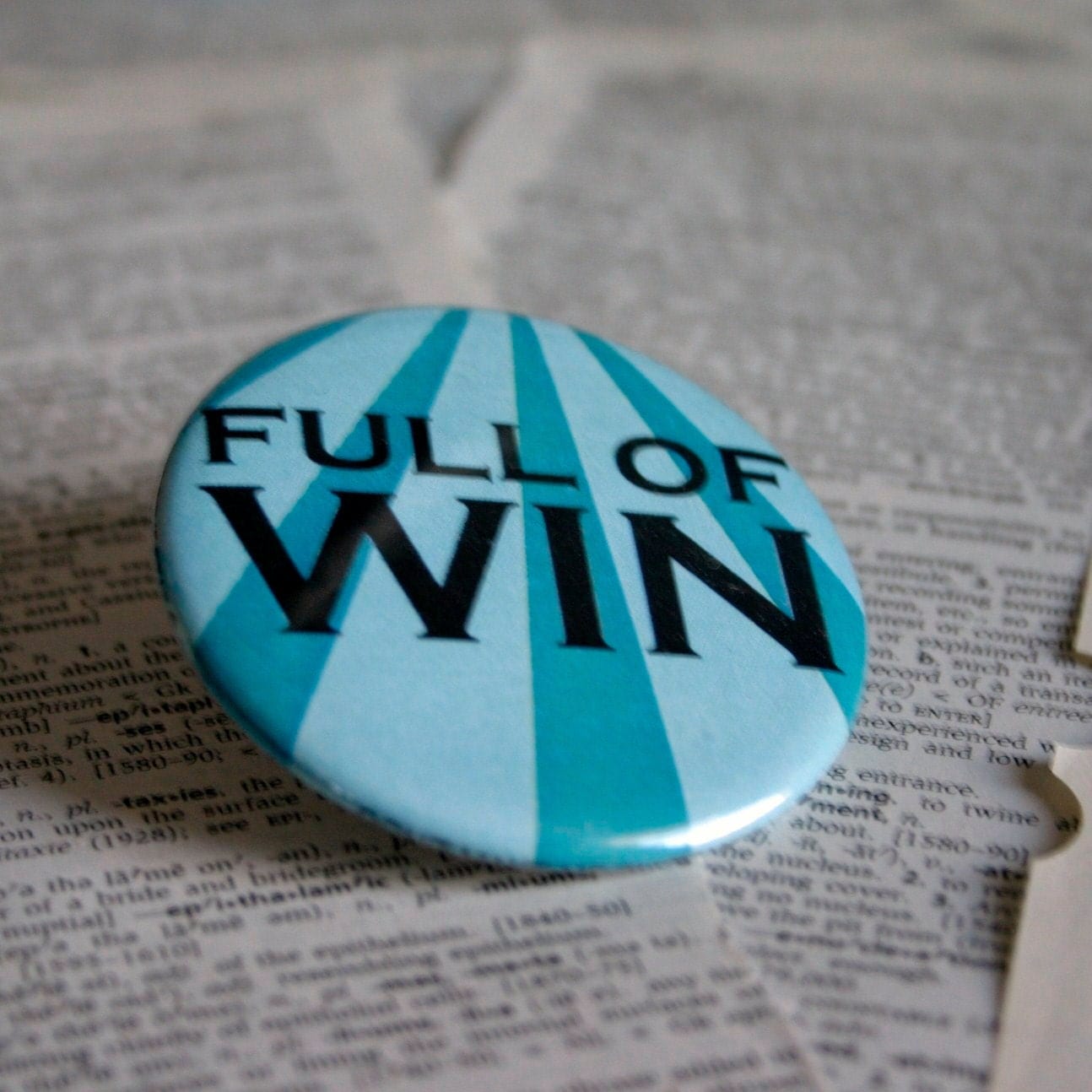 Free blog features are a win-win.  Full of win pin by GeekDetails on Etsy.
Tips:
~Try to find the blogs that will do free features or interviews versus free ads. The ads will expire and be removed but the feature pages will most likely remain.
~Guest Blogging can also pay off for you and accomplish the same results. Guest blog on Handmadeology!
~If you have a favorite blog, check to see if you can guest write, or submit tips!